An Active Lifestyle For Healthy Eyes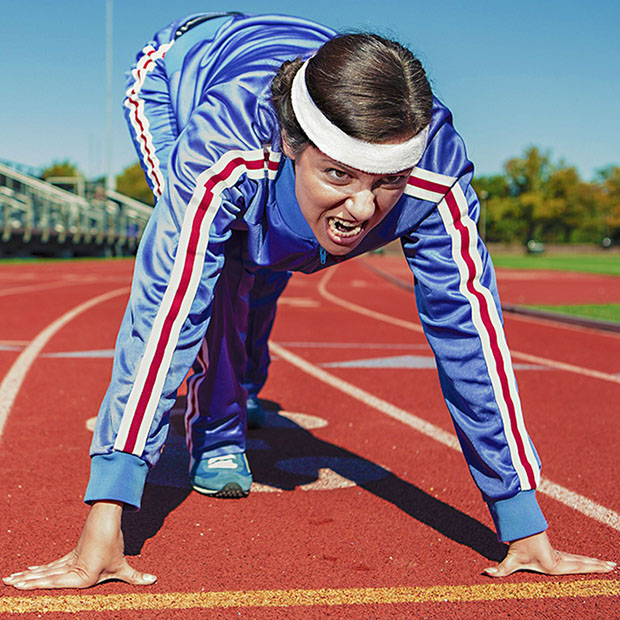 One of the best things you can do to keep your eyes healthy is to keep your body active!
Exercising helps us get stronger, stay in shape, and feel great. An active lifestyle is essential for our overall health, with benefits such as reducing our risk of developing chronic health problems like heart conditions, high blood pressure, and type 2 diabetes. That all probably sounds pretty familiar, but did you know that exercising is also good for your eyes?
How A Sedentary Lifestyle Affects Our Eyes
Leading an inactive lifestyle can put a person at an increased risk of vision loss as they age. The reason for this is that all those chronic diseases like diabetes and heart conditions take a real toll on eye health. For example, type 2 diabetes is one of the biggest risk factors in sight-threatening conditions like diabetic macular edema, diabetic retinopathy, glaucoma, and cataracts.
Reducing Your Eye Disease Risk Factors
Eating healthy and exercising regularly are two of the best ways you can prevent those chronic, sight-threatening conditions from developing. A great habit to get into is exercising at least three times a week, as this will lower your risk of developing wet age-related macular degeneration by 70 percent, as well as reducing your chance of glaucoma by 25 percent!
Ways To Exercise To Promote Eye Health
Sometimes finding time for a trip to the gym is tough, and not everyone will be engaged enough by a straight-forward workout to keep doing it regularly. Luckily, lifting weights and running on a treadmill aren't the only ways you can stay fit. If there's a sport you love playing, find a local team and join it. If you like the scenery around your neighborhood, go on regular walks or jogs around it. You could even try yoga or pilates or join a dojo. Whatever you choose, regularity is the key.
Those Regular Eye Exams Matter Too!
As important as it is for your eye and overall health to stay active, it's just as important to keep up with your regular eye exams. Exercise may be great for you, but it can't fix or prevent everything, which is why we're always here to catch the signs of problems as they develop. We look forward to seeing you!
Thank you for being part of our practice family!
Top image used under CC0 Public Domain license. Image cropped and modified from original.
The content on this blog is not intended to be a substitute for professional medical advice, diagnosis, or treatment. Always seek the advice of qualified health providers with questions you may have regarding medical conditions.