Your Optometrist Versus Online Eye Exams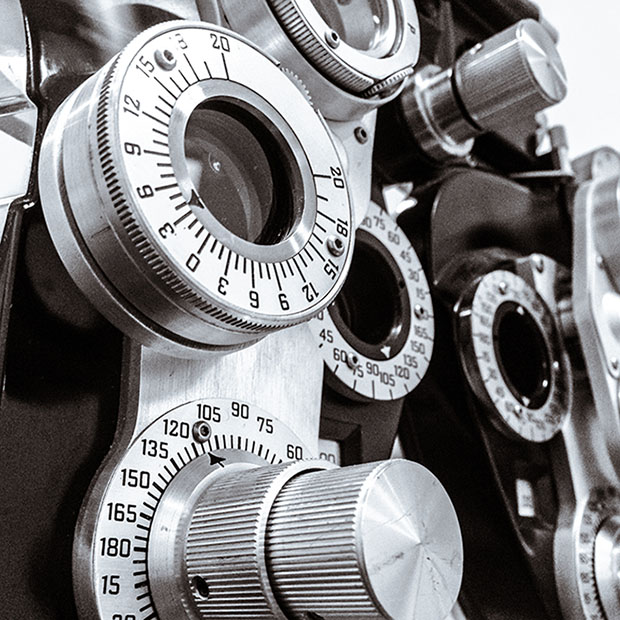 The internet has changed a lot about how we do things, but not all of those changes are improvements.
Having access to all kinds of information within seconds, shopping from home, and easily staying in touch with old friends are all wonderful conveniences. However, we should be very careful about prioritizing convenience over quality when it comes to things like medical advice. This brings us to the subject of online eye exams.
What You Get With An Online Eye Exam
The main goal of an online eye exam is to determine the user's prescription for corrective lenses. Sometimes these exams also include color blindness and contrast sensitivity tests. The results aren't the most reliable, though, and even the online eye exams that use licensed eye doctors to verify the results can still be inaccurate.
What Online Eye Exams CAN'T Do
The two biggest limitations of online eye exams are lack of in-person interaction with an optometrist and lack of proper optometry equipment. Those are just the limitations of the way they test visual acuity — the one thing they actually test.
Eye and vision health is much more complicated than a glasses prescription. Anyone who only updates their prescription online runs the risk of letting sight-threatening eye conditions like retinal detachment, glaucoma, or macular degeneration go undetected.
Trust The Expertise Of Your Optometrist
Optometrists can do a lot that apps and websites can't, and the simplest is being able talk to you about what you're experiencing with your vision and offer experienced, professional medical advice tailored to your situation. In short, they make sure your eyes are healthy. Furthermore, optometrists help look after your overall health, because they are often the first ones to spot the signs of chronic health conditions like diabetes and hypertension.
How Long Has It Been Since Your Last Eye Exam?
We don't want you to feel too bad if you've taken advantage of one of these quick, easy online eye exams lately to update a prescription. We understand that it can be difficult to schedule an eye exam when things get busy, but healthy eyesight is worth the time it takes to come in for an appointment. We encourage you to give us a call so we can find a time that works for you and make sure your eyes are healthy!
We look forward to seeing you!
The content on this blog is not intended to be a substitute for professional medical advice, diagnosis, or treatment. Always seek the advice of qualified health providers with questions you may have regarding medical conditions.